The name Courchevel comes from the local patois.
For the last seven centuries the area of Saint Bon has been a farming community. This area was considered the poor side of the mountain, as the snows lingered on, being north facing. The valley opposite was considered much smarter as the sun shone and snows melted; far easier for farming.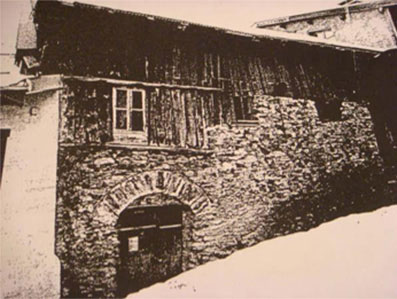 During the spring, herds of cows moved up the mountains from 1500 to 1800 meters and above. They were careful to graze the cows in the best places. The grass in some areas is very thick, cutting the tongues of the calves, this area was called 'Ecortzeve'. The patois over the centuries became 'Cortzeve' then 'Corcheve', eventually Corchevel and then in the nineteen-century cards started mentioning The Cottages of Courchevel. This is the area around Le Rue des Petit Rois, now known as Courchevel Village.
This small and pretty area still maintains many of the old buildings. La Grange can be found here, nestling into the little lane, with its four-foot thick walls and wood outside in the exact footprint of the original eighteenth-century farmhouse.
The first hotel was built in Saint Bon, in 1925, and the famous British skier Arnold Lunn recognised the potential for the area to become a ski resort.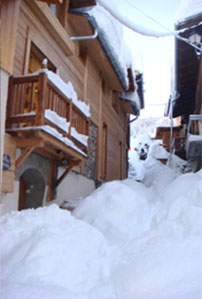 Courchevel as a ski resort came about through the Vichy Government of France, in 1942. They employed three engineers, three architects and a technician from the mountain area. These people were to identify a ski resort. At the same time two French prisoners in Germany, Lawrence Chappis and Maurice Michaud had drawn up plans for chain lifts, shelters and had identified runs. The first of these was The Tovets from Courchevel 1850 to Courchevel Village. After the war Chappis was given the job of drawing up the plans for the new village, called Tovets, this was quickly changed its name to Courchevel 1850.
Chappis was a man of great vision, he planned accommodation for five thousand, the church, post office and golf course. The first lifts on the Tovets, the Loze and Bellecote were installed in 1948. These soon proved to be very popular and so Courchevel started to grow. It now boasts the largest connected ski area in the world, numerous mountain restaurants, beautiful chalets and spectacular views.